How to Mix and Match Patterns
8th Jun 2020
While we all love pairing patterned pieces with different outfit staples, one style many of us may have trouble creating is one with multiple patterns. Mixing and matching patterns is a fun trend that can be challenging to tackle. It is hard to know which patterns work together and how to wear mixed patterns together comfortably and confidently.
At Modern Vintage Boutique, we love patterns and we wanted to help you use your patterned pieces for more outfits! Mixing patterns may seem like a challenging task, but it can be fun and help you create new styles. Shop our collections of beautiful and trendy clothing, pick your favorite patterns, and learn how to pair them together!
Start Simple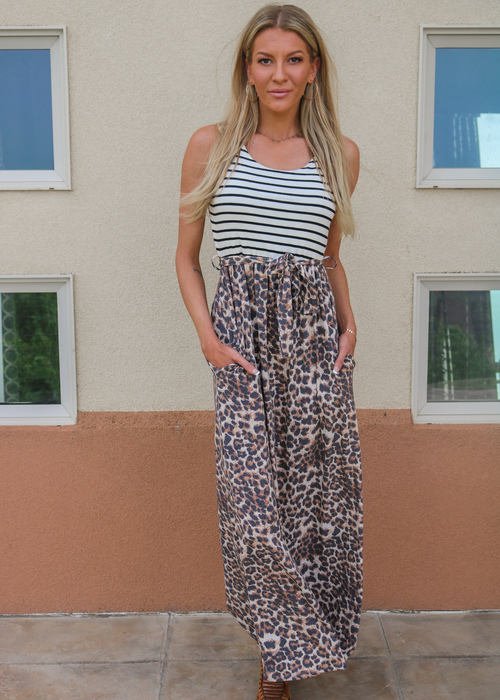 If you are new to mixing and matching patterns, it is a good idea to start with a simple mix. Choose your favorite outfit with a pair of patterned pants or a patterned shirt. Then, to mix your patterns, simply swap the solid colored shirt or pants with a soft and simple patterned option. If you choose a pair of striped pants, match it with a simple floral top or a striped shirt that is the same color but with different sized stripes.
Understand Patterns
When it comes to patterns, there are some that are considered neutrals, which makes them a great option for pairing other patterns with. Stripes are one pattern that can go with everything. Especially when the stripes are black and white, they can easily be paired with a variety of other patterns. Leopard print is also considered a neutral print, but this one may be more difficult to pair with than stripes.
Match Colors
When it comes to matching patterns, it may seem like a good idea to focus on the patterns to find something that works together. However, this can be difficult and may lead you to creating an outfit that simply doesn't work. Instead of focusing on the pattern, focus on matching the colors. If the colors of each piece match, the patterns will most likely work together as well. If you are still having trouble figuring out what patterns and colors match, start with black and white. Black and white pieces are easy to work with and always match.
Add Some Solids
When it comes to mixing and matching patterns, there are a few things to keep in mind. First, you will want to make sure that your outfit is not too busy. If you are pairing patterned pants with a patterned shirt and tops with a patterned jacket, you may want to reconsider and spread your patterns across different outfits, remember you don't have to wear all patterned pieces. Which brings us to our second point — incorporate some solids. You can wear a mixed pattern outfit while still using solid pieces. In fact, this is a great way to break up the patterns and add some softness to the outfit. Add a solid jacket to your patterned outfit or even solid shoes and a purse. This can help you feel more comfortable as you start mixing and matching patterns as well.
These are only a few tips to help you start mixing and matching patterns to create new and fun outfits. Be sure to shop our women's boutique online to find beautiful patterns to mix and match with. We are always adding new and trendy styles to our collections and we always have fun patterns to choose from! Shop Modern Vintage Boutique now.