How To Layer
11th Nov 2020
As the days turn colder, it is likely that your outfits become more and more layered. Whether you throw on a big cozy jacket before heading outside or you choose a couple of smaller layers to keep you warm, layering is essential when it comes to styling fall and winter outfits. However, sometimes it can be hard to know the right way to combine different pieces to create a flawless layered look.
At Modern Vintage Boutique, we offer a variety of great women's clothing that is trendy, unique, and stylish. We are always adding new pieces to our online store, allowing you to find the perfect look for every season! In this blog, we wanted to give you some styling tips for creating the perfect layered look. Read on and start creating fun, new looks with your wardrobe and don't forget to shop our collections to add new pieces to your style.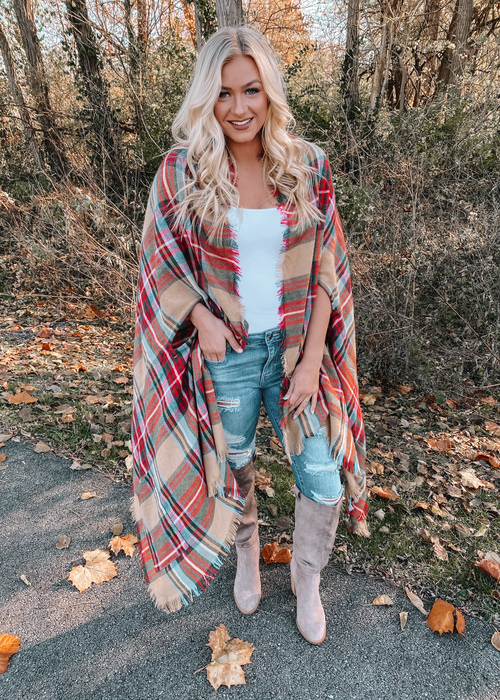 Consider Colors
The easiest way to create a beautiful layering look is to start by focusing on colors. Try to keep each piece within one or two color families. You can also opt to add a patterned piece in there to give the outfit a slight unique touch. Adding a patterned piece with neutral colors can help you create a beautiful layered look that is simple, yet trendy. When you create layered looks with similar colors, it can be easier to narrow down your options and know what goes well together.
Focus on Material and Texture
If you choose to go with a simple color, like an all black outfit, it is important that you mix it up with different textures and materials. Mixing and layering different textures can add some dimension and style to your outfit. When you wear all one color with similar textures or materials, your outfit can look flat, which is not what you want. Mix a black sweater with black leather pants and add a black tee under the sweater to break up the two pieces a bit. Even if you choose a few different colors for your layered look, you can mix and match textures and fabrics to help give your outfit more depth.
Try to Stick With One Bulky Item
While some people can pull off a layered look with multiple bulky items, it is easier to create a stylish layered outfit when you stick to one bulky item. If you are finishing your outfit with a bulky jacket, try to select other items with a sleeker look. While you can still pair oversized items with bulky pieces, the oversized clothing choices should be thinner. Think a thin and long white button down layered under a body-hugging sweater with a bulky jacket. The white shirt will poke out of the sweater without making it look too bulky or making you feel uncomfortable.
There are many different ways to layer and create a unique and beautiful look. While these few tips can help you get started, you should try to get creative with your layering! You may be surprised what items look amazing layered together. If you need more pieces to create the perfect layered look, be sure to shop Modern Vintage Boutique. Our online women's boutique is full of trendy pieces you will love!