How to Style Denim
17th Apr 2020
Denim is one thing that will never go out of style. While the fit may change, denim is a trend that is here to stay! Whether it is denim shorts or jeans, there are many different ways to style it and endless looks you can create. A good pair of denim can be used for a variety of outfits.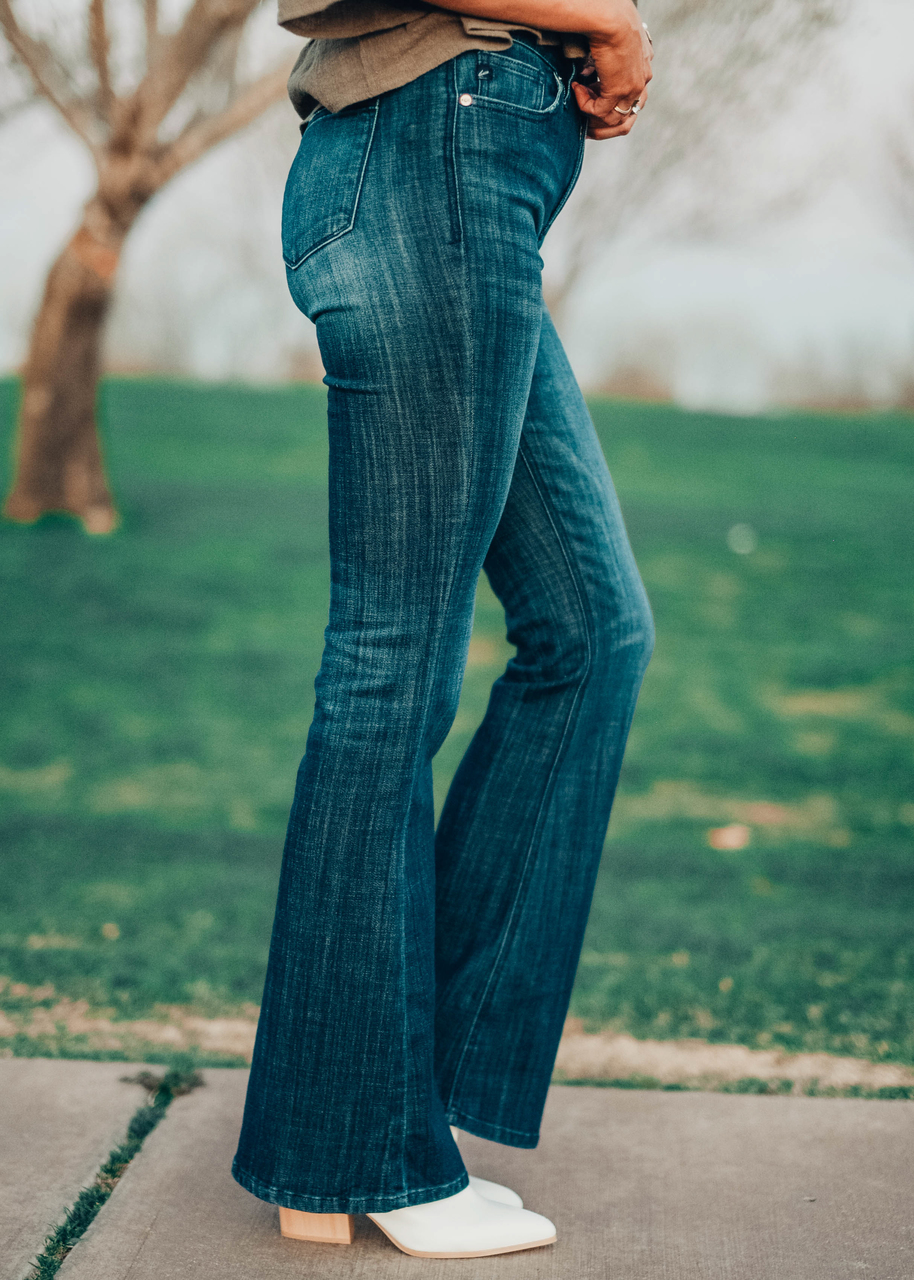 At Modern Vintage Boutique, we know that denim is an essential item in a woman's closet. It is likely that you have multiple pairs of jeans in different styles, as well as denim shorts. And if not, be sure to shop some of our denim styles to update your wardrobe with these essentials! In this blog, we are going to give you some fun styling tips for your favorite pieces of denim. Read on and start trying out some new and unique looks today!
Dress It Up
Dressing up with denim may seem like a challenge, since denim is usually a more casual outfit option, but it is very doable! When dressing up a pair of denim jeans, you will want to make sure you have a pair that does not have distressed detailing. Whether this is a pair of skinny jeans or flare jeans, you can create an elegant look.
Pair these jeans with some booties or strappy heels. Flare jeans with strappy heels is a great look that you will love.
Next, add a blouse or another fancy top and tuck it in. Tucked shirts can instantly create a great and dressed up look. You can also add a blazer to your outfit for a more business-inspired style. To complete the look, add a belt. This will tie the entire look together.
Dark denim jeans generally work better for the dressed up look, but you can truly dress up any jeans to create a more sophisticated style. Pairing jeans with the right top and shoes can give your jeans dressed up look.
Cute and Casual
When it comes to denim, cute and casual is a simple look to create. Whether you are creating an outfit with shorts or jeans, there are several different options you can pair them with for the perfect cute and casual styles.
One simple way to create a cute and casual outfit with your favorite pair of denim is to pair it with a flannel. Whether you simply wear a flannel by itself or layer it over another top, this is a great outfit option. Flannels offer a relaxed and stylish look that everyone loves.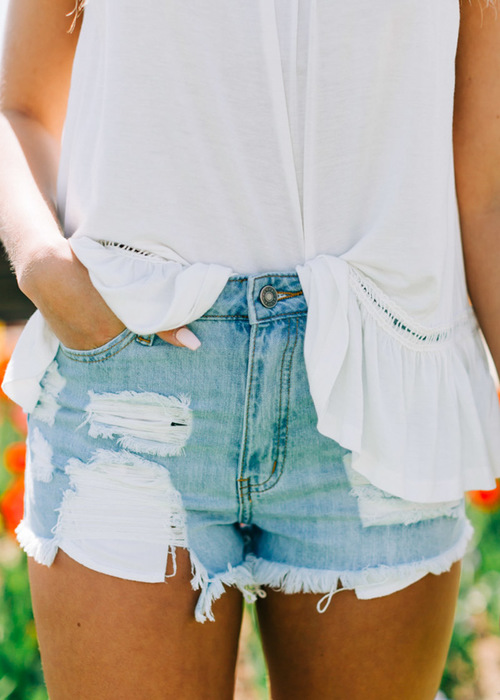 Graphic tees can also be added to a pair of denim to a classic casual look. When you pair a graphic tee with some denim shorts or jeans, you can wear it as is, tuck it in, or tie it in a knot in the front for a little more style. Another fun idea is the French tuck. A French tuck is when you only tuck in the front of the shirt, allowing the back to hang freely. This is a great way to style a simple outfit.
When it comes to casual outfits, boyfriend or mom jeans are a great option. The looser and more relaxed style can give you a cute and casual look that you love.
Perfect Summer Looks
Denim shorts are the perfect piece for summer and you can create an endless amount of looks with them! MVB carries a ton of stylish distressed denim shorts that can help you create the perfect looks.
Pair some of these denim shorts with a simple tucked-in tank and layer a kimono over it to really add a fun touch. Kimonos are a great addition to any outfit and can take a simple denim short and plain tee combo to a new level.
You can also pair some denim shorts with a light sweater. This is the perfect option for cooler summer days or when relaxing in the backyard. While your winter sweater may be too warm, a thin sweater can create a cute and cozy look. We absolutely love the short and long sleeve look!
Denim shorts with a graphic tee or another simple t-shirt is another great outfit option. Again, you can do a French tuck to style this outfit a little more and add some cute sneakers. This is the perfect look for a day spent outside or chilling on the porch.
There are so many great looks you can create with denim jeans and shorts. These are essentials that every woman needs in her closet! Whether you are dressing up for a date or getting ready to go camping, denim can be the perfect choice for your outfit. Add a new pair of denim to your wardrobe today and start creating fun new looks!
Be sure to shop our online boutique for great jeans and short styles! Contact Modern Vintage Boutique with any questions and start shopping today!